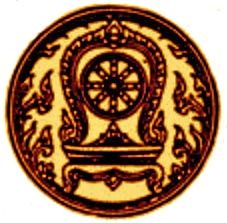 Under the control of the Thai Ministry of Education:
Chor Mor 04-004/2554



Address:
Baan Hom Samunphrai
93/2a Moo 12
Tawangtan, Saraphi,
Chiang Mai 50140,
THAILAND
tel. 053-817-362
tel. 053-124-164

tel. 081.885.1429
(Homprang direct)
e-mail: baanhom@homprang.com




Address:
Baan Hom Samunphrai
93/2a Moo 12
Tawangtan, Saraphi,
Chiang Mai 50140,
THAILAND
tel. 053-817-362
tel. 053-124-164

tel. 081.885.1429
(Homprang direct)
e-mail: baanhom@homprang.com



Thai Language Page
Credentials & Licenses


Address:
Baan Hom Samunphrai
93/2a Moo 12
Tawangtan, Saraphi,
Chiang Mai 50140,
THAILAND
tel. 053-817-362
tel. 053-124-164

tel. 081.885.1429
(Homprang direct)
e-mail: baanhom@homprang.com

Credentials & Licenses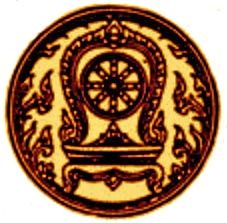 Under control of the Thai Ministry of Education:
Chor Mor 04-004/2554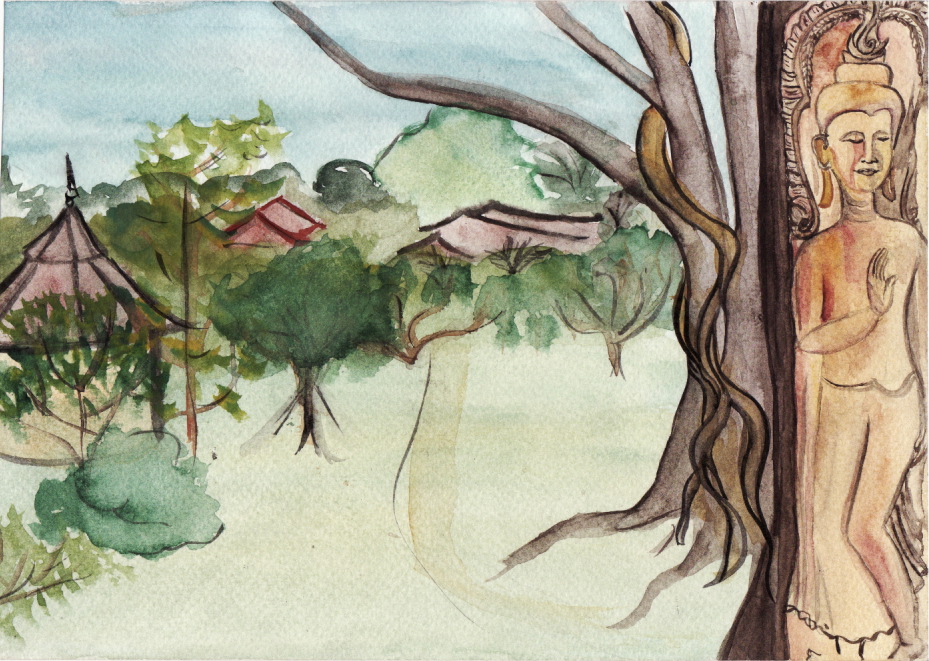 Watercolour by Inga Schmalz, Baan Hom Samunphrai, March 30th, 2009
Courses & Events

DATE

COURSE

DEPOSIT

2021 CALENDAR

January 24th, 2021

REOPENING ANNOUNCEMENTS

We are now accepting Reservations in all our 2021 classes with No Deposit required.

Unfortunately, Student Visas are not being accepted for entry at the moment, but Tourist Visas may be issued soon. If they are, the 14 Day Quarantine will almost certainly still be in force for some time.

If you are in Thailand already you can join any of our classes with No Quarantine.

To help with the extra cost, we are offering a 15% Discount on all our courses to any student who must do the 14 day Quarantine.



2021 COVID19 COURSE SERIES.

The courses below can be taken One-by-One or in a Series.

The series is designed for students who are either already here in Thailand or are willing to do the 14 day Quarantine in order to study with us for 3 or 4 months. We are very much hoping Thailand may issue 90 Day Tourist Visas soon, and if it does we have heard those visas will be Renewable. They will also be issued at the airports to anyone who has just had the Covid 19 test.

In 2021 we will still be offering the 15% Covid Discount to anybody who must do the Quarantine.

The SIX COURSE SERIES from February to May 2021 is high-lighted in Purple below. It includes a 3 week break to relax and explore Thailand.


2021 CALENDAR

SPECIAL COVID-19 SERIES
(You may take as many or few of the courses as you like.)

15% Discount if 14 Day Quarantine still applies.
And keep in touch with us, even if you are just hoping...

Feb 2nd to 14th, 2021

80hr THAI MASSAGE COURSE (Live-in: 12 study days + 1 day off = 27,400 baht. (with 15% Covid Discount = 23,290 baht)

Topic: Thai Traditional Massage (Nuad Boran) and Rasidaton (Thai Yoga). This course concentrates on the classic two hour Thai Massage: legs, arms, side, prone and sitting positions. Because technique with fluency is the focus, the stomach, face, and head are less the focus than the simple grace of touch and flow over the whole body, the latter being far more difficult to acquire than any of the technical parts.

Hardworking beginners can learn the full Thai Massage 'set' in this course, while professionals can reassess their technique, refine their touch, and learn how to look after both themselves and their clients even better -- a very slight adjustment to the therapists position, for example, can add years to his or her professional life as well as deepen the effectiveness of all their body work.

Rasidaton (Thai Yoga) is included in all of Homprang's courses, but it's particularly important in this one. One hour everyday at 7am.

Serious beginners who want to do more than just "get started" in one visit to Thailand should consider taking both the following two courses Thai Massage Courses. Do ask about this if you are interested

Cancelled

Feb 18th to March 14th, 2021

150hr THAI MASSAGE COURSE (Live-in: 22 study days + 3 days off = 51,700 baht. (with 15% Covid Discount = 43,945 baht)

At the beginning this course concentrates on the fundamental parts of the Thai Traditional Massage, the legs, arms and trunk along with the different positions. The second half of the course introduces the energy points and sen lines, and moves on to the shoulders, head and abdomen. There is a written as well as a practical exam at the end.

Although this is an advanced course, it is suitable for beginners as well as professional students. Homprang is assisted by her much loved sister-in-law, Ajarn Bang, as well as by a professional Intern, so everybody gets the practical attention they need at their own level. A very intense course, there is a great deal to master at all levels, and everybody is encouraged to practice out of class in the evenings and on days-off.

Finally, 1he 80hr Thai Massage plus this course is an essential preparation for the 150hr Special Therapeutic Course to follow later in 2021.

Cancelled

N

March 16th to 20th, 2021

30hr FOOT REFLEXOLOGY WORKSHOP (4 days Live-in = 8,800 Baht. (with 15% Covid Discount = 7480 baht)

Restricted to 6 students in Ajarn Bang's studio in Baan Uii Dee overlooking the lotus pond, this course requires a lot of concentration, and students continue to practice long after the class finishes. Ajarn Bang has also made a training DVD so the students can take her home with them.

Cancelled

March 22nd to April 2nd, 2021

60hr WOMBLIFTING, POSTPARTUM CARE & RELATED HERBAL THERAPIES (Live-in: 9 study days + 1 day off = 20,900 baht. (with 15% Covid Discount = 17,765 baht)

One of Homprang's most intense courses, students must be prepared to concentrate every minute during the hours in class and then practice, practice, practice. Includes both intricate acupressure work and abdominal manipulation as well as herbal compresses, traditional steam treatments, postpartum care for mother and baby, and herbal preparations as they are needed.

This course is often taken more than once by students who would actually like to practice Womblifting professionally as a single course is rarely enough. The course is also of great interest to professional midwives and doulas from all over the world -- working together in a class with such a diversity of students is a privilege indeed!

Maybe Open

Now Open for
E-MAIL RESERVATION

BREAK!

STUDENT NOTICE: There is a 3 week Songkran Festival Break here for students who are taking the Series of courses -- time to be free, see Thailand, and PRACTICE on anybody who is willing in the mountains or beside the sea. Do ask us for advice if you don't know what to do in Thailand!

April 5th to 17th, 2021

JANET PEACOCK - 80hr THAI MASSAGE COURSE.

This is an annual Advanced Study Group -- the students have already done a whole Thai Massage training course with Janet Peacock. It is also the

SONGKRAN WATER FESTIVAL!

KEEP IN TOUCH WITH JANET

contact:
jpthaimassage @gmail.com

April 21st to May15th, 2021 4th to 18th, 2021

150hr SPECIAL THERAPEUTIC MASSAGE COURSE (Live-in: 22 study days + 3 days off = 51,700 baht. (with 15% Covid Discount = 43,945 baht)

15% Discount if 14 Day Quarantine still applies.
Keep in touch about this.

The Special Therapeutic Course introduces cutting-edge acupressure techniques that are used to treat serious conditions including migraine, numbness, stroke damage, intractable back conditions, and many other ailments not usually addressed by Thai Massage. A background in Thai Massage is very helpful but not essential. Indeed, the course is open to any Professional Therapist with a strong background in energy work like Shiatsu, for example. Indeed, the most important qualification is substantial, hands-on experience of working with serious conditions over a number of years, and a desire to go further in alleviating the suffering of those who carry them.

If you are still not sure if this course is appropriate for you, please do e-mail us with your questions, and of course tell us a bit about yourself and your professional background so that we can help you make the right decision.

The treatments in this course are evolving all the time, and many advanced students and professional therapists choose to take it more than once. The exchange with such students is also extremely important to Homprang, as she regards the class as a Lab as much as a Training Ground.

Maybe Open

Now Open for
E-MAIL RESERVATION

May 19th to
31st, 2021

A 60hr HERBAL WORKSHOP including 'FOOD AS MEDICINE' (Live-in: 9 study days + 1 day off = 20,900 baht.(with Covid Discount 17,765 baht)

15% Discount if 14 Day Quarantine still applies.
Keep in touch about this.

You can click on the title of the course for more information on Homprang's herbal work in general and can also have a look at the section of Related Photos on the Homepage. In addition there is a Sample Program from a workshop Homprang gave two years ago-- it was written in collaboration with her Bhutanese intern, Jamtsho Sonam, who has a strong background in Plant Medicine.

Students must remember that Homprang is a traditional doctor, mid-wife & herbalist, and has no academic background to distract her. That is why no two classes of hers are ever the same, and why her work is always so fresh and relevant. That is also why so many of her students sign up for some of her courses two or even three times!

The exact content of the course will be determined not by a formal syllabus but by the season, the climate, social as well as natural, and above all by the interests of the specific group. So if you have special interests, please do let Homprang know what they are.

Each day will begin with a session of Rasidaton (Thai Yoga) at 7am followed by herbal work, study, talk, and visits here and there in Chiang Mai from 9am to 4pm. There is then a herbal steam bath at 6pm followed by a delicious Thai meal at 7pm -- and if you are very lucky Homprang will be there to talk you through it!

Maybe Open

Now Open for
E-MAIL RESERVATION
Live-In Students are charged Bt 2200 per day -- this includes a room of your own with 3 meals a day, 1 hour of Thai yoga plus 6 hrs of teaching, herbal steam baths after class, one of our four Training Notebooks, bicycles, internet, airport pickups and transportation into town when you need it.
Surcharges & Discounts. If you are willing to share our dorm (2 to 5 persons), the charge is a little less: Bt 2100 per day. If you prefer a private room with a shower and toilet of your own the charge will be a little more: Bt 2300 per day. We have only 4 rooms with private bathrooms so do tell us ahead of time if you are interested in this option -- the final decision will be made according to need. If you are lucky and we just put you in one of those rooms there is no extra charge.
The Live-in Student Rate is a special, all-inclusive charge, and there is no refund for meals missed on Study Days for Students or for their partners. This not only helps us to keep our student fees as low as we possibly can but to maintain our level of concentration.
The ordinary live-in charge for Days-off & Extra Days is Bt 1100 for a private room with a shared bathroom. If you have opted for our dorm, the extra-day charge is only Bt 1000; if you have a private room with a private bathroom the charge is Bt 1200.
For Live-in Students and their partners, the perks continue on Days-off, including free steam baths, and many students decide just to stay home to practice and relax. If you decide to go off and do something adventurous on a Day-off there can be a refund for missed meals, but you must tell us by 9am for lunch (Bt 100) and 1pm for dinner (Bt 150).
Non-live-in students are charged at Bt 1600 per day. The fee includes the whole day from 7am to 7 pm -- the Rasidaton (Thai Yoga) at 7am, breakfast at 8am, the class from 9am to 4pm with lunch at noon, one of our four Training Notebooks, and a herbal steam bath after class. Transportation, on the other hand, is not included.
Homprang hopes very much that non-live-in students will join the Rasidaton at 7am, which is why the non-live-in fee includes breakfast at 8am as well as lunch. And the steam baths are hot for all about 6.00 pm everyday.
FAQs About Course Registration
DEPOSITS. Our classes are closed at 12 and often fully booked. For this reason we must ask for a 25% Deposit to reserve a place, insuring that nobody is turned away when there is still space remaining. We refund deposits but only if a cancelled place can be filled again before the beginning of the class. Indeed, we keep a Waiting List just for this purpose. On the other hand, cancellations happen rarely. and refunds can take some time as the enrollment sorts itself out.
You should click on the PayPal Button in the right hand column above to pay the deposit -- (the Logo is in Thai but the instructions are in English). The Deposit includes a +/- 4% fee to cover the PayPal Transfer and Currency Conversion charges. To pay with your credit card you must first click on the PayPal Button and then click on Pay with my credit or debit card at the bottom of the PayPal pop-up window. Otherwise you must have a PayPal account of your own.
SETTING UP A PAYPAL ACCOUNT OF YOUR OWN. If you have a PayPal account of your own you can make the payment without using the Button -- ask us for instructions before you choose this option. We credit students for whatever sum arrives in our account, so nothing is ever lost, for you or for us. Indeed, more and more students are using this option to pay their final bill as well.
FULL PAYMENT The rest of your student fees should be paid by the end of the first week of the course. If you are paying by PayPal you must have opened an account of your own before you come to Thailand, otherwise you may find you are unable to use PayPal. As an alternative we would suggest you arrange with your home bank to use your ordinary ATM card while you are here, which is quick, safe, and probably the cheapest way to obtain cash in Thailand. But you must inform your bank beforehand or they will assume your card has been stolen.
LIVE-IN STUDENTS. Most of our students live here with us -- the place is beautiful. the food delicious, the company good, and above all the students get to spend a whole lot more time with Homprang and her family. Traditional medicine differs widely from region to region all over the world, and those differences have arisen not out of ignorance but out of the enormous variety in the cultural patterns, religious beliefs, family structures, diets, and climates of each region. We strongly recommend you immerse yourself in this training as deeply as you can by living here with us, and in the end we're cheaper than living in a guesthouse in town anyway.
REFUNDS FOR MISSED MEALS. A refund for a missed lunch or dinner can be claimed by those who are here as Room & Board Guests and by Students on their Days-off, but you must tell us by 9.00am for a lunch (100 baht) and 1.00pm for a dinner (150 baht). There is no refund for students on Study-Days as the Live-in Student rate is already a reduced fee.
NON-LIVE-IN STUDENTS Of course we understand that some students already have a place of their own in Chiang Mai and/or a significant-other who works in town, or whatever. And we'll look after you well anyway, don't worry. (Non-live-in students must pay the same deposit as live-in students, but, everybody is credited for the whole sum that we receive on their final bill, so nothing is wasted or lost.)
WHEN TO ARRIVE & DEPART. Most live-in students arrive the day before the class begins because the Rasidaton (Thai Yoga) is at 7am on the first morning. If you arrive the day before the class begins, your dinner and bed for that night will be considered as part of your first day of class, which means your course fee covers you through to the end of the last day of class (plus one final steam bath if you wish). You are welcome to arrive even earlier than the day before and can also stay on after the class finishes. Needless to say there is a charge for extra nights and meals.
For advice on CHANGING MONEY you can click here.
For advice on VISAS click here.