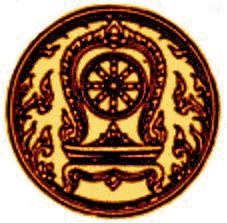 Under the control of the
Thai Ministry of Education
Chor Mor 04-004/2554

Address:
Baan Hom Samunphrai
93/2a Moo 12
Tawangtan, Saraphi,
Chiang Mai 50140,
THAILAND
tel. 053-817-362
tel. 053-124-164
tel. 081.885.1429
(Homprang direct)
e-mail: baanhom@homprang.com
website:
www.homprang.com
Shivaga Komarapaj
CREDENTIALS October 14th, 2022
Baan Hom Samunphrai is honoured to be recognized by the Thai Ministry of Education as a bona fide, certificate awarding Thai Traditional Massage School. On the other hand, Baan Hom's authenticity is equally rooted in the person and experience of its Founder, Homprang Chaleekanha. Indeed, it's not easy to license 'Folk Medicine' in any culture because by definition such medicine is 'traditional,' i.e. it's passed down orally from generation to generation within distinct and often quite private ethnic parameters. Needless to say, Maw Hom's most important teachers have had little or no 'academic' training while others, including her own grandmother, never even learned to read and write. Even today a number of her most experienced and effective colleagues are having difficulty passing the government exams, yet their ability to 'heal' in the old sense is not questioned by anyone. Indeed, the Thai Ministry of Public Health is working hard to find ways to examine the older healers 'orally' so that their wisdom can not only be preserved but be used as an official alternative to conventional medicine.
What all Thai Traditional Medicine Practitioners have in common is their respect for Shivaga Komarapaj, or 'Maw Chiwok,' as he is locally called, the Buddha's doctor. His name is invoked and protection sought at the beginning of each and every treatment, and any official certificate or government license pales by comparison with the respect all Thais feel for those who work with Maw Chiwok's special blessing.
Given these reservations, what follows is Maw Hom's CV containing the details of her official Thai Ministry of Public Health credentials. She is not only among the first Thai Traditional Medicine Healers to be fully accredited by the government, but is already part of the new movement to identify and train the next generation of practitioners and, of course, to teach the new teachers as well. Her closest assistants, for example, one brother, two sisters-in-law, a niece and a cousin, have all been trained by her at Baan Hom Samunphrai, have passed the Thai Ministry of Public Health examinations, and are now licensed as therapists. On the other hand, they still revere the ancient unwritten lineage of Maw Chiwok handed down in the family long before formal education arrived in rural Thailand.
HOMPRANG CHALEEKANHA, M.S.
(Maw Samunphrai, Doctor of Traditional Medicine)
Born August 14th, 1958
Kanchanaburi Province
Thai Ministry of Public Health Professional Medical Certificates
1.) Doctor of Traditional Medicine
License No. TM 14891 (16 Oct. 2003)
2.) Herbal Pharmacologist
License No. TP 18261 (19 Sept. 2002)
3.) Traditional Midwife
License No. TMW 3069 (5 Oct. 2004)
4.) Thai Traditional Massage Therapist
License No. 003-082/2546 (22 Aug. 2003)
5.) Teacher of Thai Traditional Massage
Accredited July 1st, 2004 (1 July 2004)
6.) Certificate in Spa Management
License No. 10114348 (30 March 2005)
7.) Teacher of Nuad Thai Boran
License No. NT 0111 (30 Nov. 2007)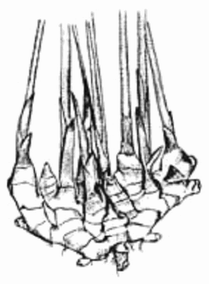 Address:
Baan Hom Samunphrai
93/2a Moo 12
Tawangtan, Saraphi,
Chiang Mai 50140,
THAILAND
tel. 053-817-362
tel. 053-124-164
tel. 081.885.1429
(Homprang direct)
e-mail: baanhom@homprang.com
website:
www.homprang.com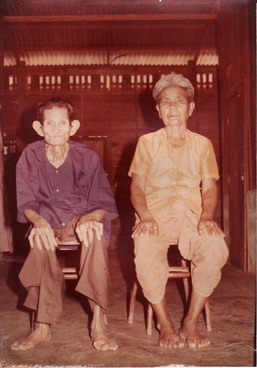 Yaam and Paht Chaleekanha, Homprang's grandparents, taken about 1975 with the first camera ever seen in her village. Yaam's age and origins are entirely unknown by the family, though he was thought to be well into his 80s, extremely old for those times. Yaam spoke with an unidentifiable accent as well, possibly Burmese or Laotian, and always dreamed of "going home" as soon as there would be enough rice to leave a full years supply for all his 17 children and countless grandchildren. That day never arrived, and indeed nobody in the family knows what or where he meant, or even if he did himself.
He was a master of the whole world, and knew everything there was to know about plants, animals, insects, minerals, seasons, and spirits, and could make any tool with his own hands including rope out of vines, buckets out of bamboo sealed with tree-sap resin, grind stones, wheels, carts, ploughs and harrows, chalk, blackboards and buffalo harness. Homprang loved him so much, because he was so patient and encouraging, and she feels he taught her more about life than anybody else she has ever known. She points out that she has his ears, and of that she is very proud.
Paht was the mother of all 17 of those children, including Homprang's father, and in addition was the sole therapist, doctor and midwife for the community. Illiterate, she was trained in plant identification, medicinal preparation, diagnosis and treatment by her own mother. Homprang served as her personal assistant from the age of 9, gathering and preparing all the plants and then carrying them in a large basket behind her grandmother, who was very strict and never allowed her to play on the rounds. Paht also worked in the rice paddies with the other adults and, as the eldest daughter, Homprang was left alone in charge of her 4 brothers and sisters from the age of 12. She had to learn to shoot a 45 revolver first before she could be trusted with the whole responsibility of the house all by herself--when planting or harvesting the rice the adults slept in the fields for weeks at a time, and there were tigers, large pythons, bandits, rustlers and ghosts.
Paht delivered Homprang and all her syblings, but was too late for the delivery of Homprang's youngest sister, Giab, which was the first baby Homprang ever delivered all by herself. She was only 19.
That is Homprang's lineage, and it's a distinguished one that very few modern medical practitioners can claim!

The Baan Hom Samunphrai School is proud to be among the growing number of Traditional Thai Massage Schools approved by and operating under the supervision of the Thai Government.
The Thai Ministry of Education.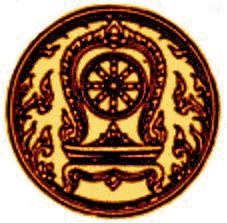 Chor Mor 04-004/2554